<![if !vml]>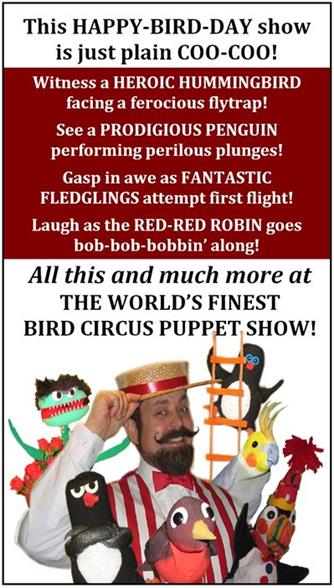 <![endif]>
The show is in English, but has a French name, because, well, all the best circuses have French names these days!
After a hilarious side show, you'll watch in amazement as the circus tent sets up in your living room. A tattooed chicken, high diving penguin, dancing robin, pie throwing puffin and other comical birds all appear to turn your child's birthday into a happy bird-day!
Available in Windsor & Essex County, Ontario, Canada.Note: a minimum ceiling height of eight (8) feet is required. (Seven feet, eleven inches is not high enough.)
For more information or to make a booking, call
Matthew Romain, Laughtertainer! at
519-997-5730.
E-mail Matthew at
<![if !vml]>

<![endif]>
<![if !vml]>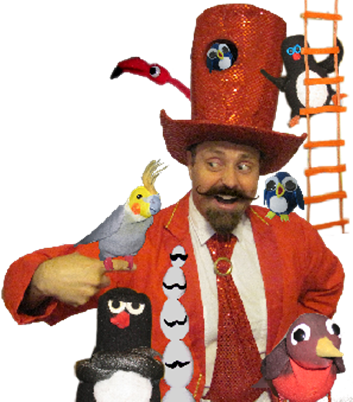 <![endif]>